The right curtain color instantly makes your kitchen go from drab to fab! The choices are endless, from crisp whites to soft pastels and even bold hues. So, whether you're going for a modern, rustic, or eclectic vibe, we've got you covered with a list of the best curtain colors for your kitchen. Let's get into it!
1. Bright White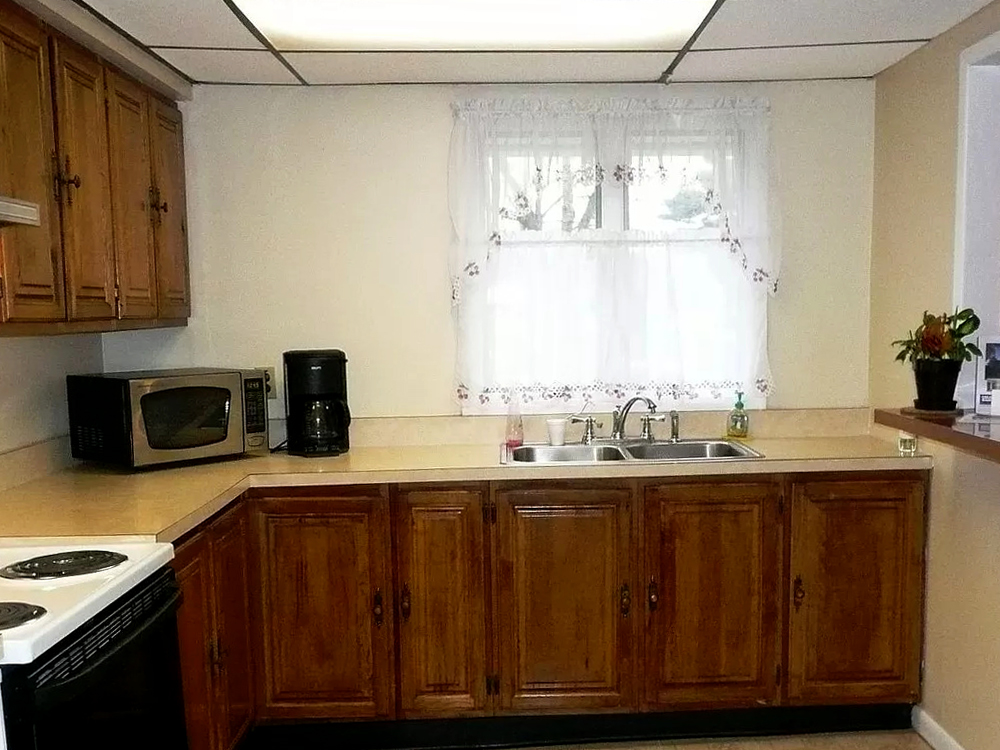 Ready to bring that airy, light-filled dream kitchen to life? Say hello to bright white curtains! These aren't just your basic whites; they epitomize chic sophistication. When you hang them up, it's like you're letting in a breath of fresh air. Seriously, it's like an instant makeover for your kitchen windows.
Now, let's talk about the color palette. With bright white curtains, think light and neutral. Light gray walls and white cabinets create that sleek, modern look. Even better? Go for stainless steel appliances—they'll fit right in.
But we're not done yet. You will want some decor elements that match those fabulous bright white curtains. Think minimalist: glass jars for your pantry items, marble countertops, and maybe a couple of silver pendant lights hanging over the island. For that extra oomph, toss in some clear acrylic bar stools. Sleek, modern, and oh-so-stylish!
2. Soft Yellow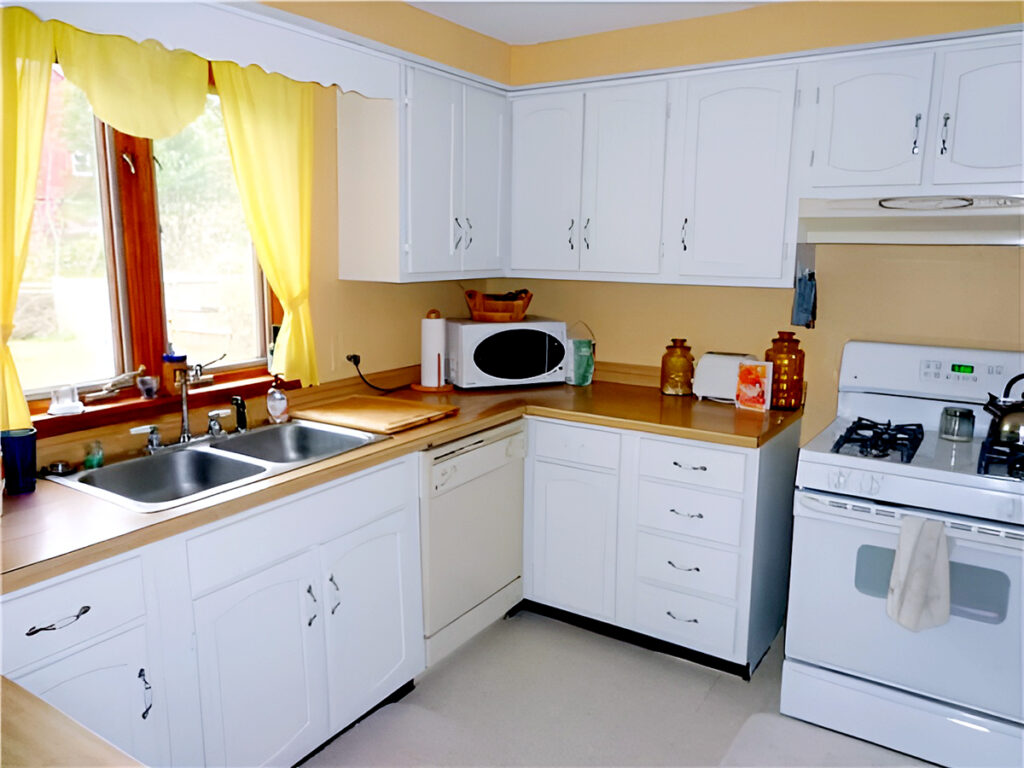 Looking for that sunshine vibe without, you know, the sunburn? Let me introduce you to soft yellow curtains! These beauties are like capturing a summer afternoon right in your kitchen. Instantly warm, inviting, and oh-so-cozy. Plus, it makes mornings feel a little less groggy—trust me, it's like coffee for your eyes!
So, what colors play well with these curtains? How about pale yellow walls and light wood cabinets? You'll get this harmonious, monochromatic feel that just makes you want to dance in your PJs. To make it pop, add a green touch with some potted plants. You've got yourself an indoor garden party!
Go for vintage farmhouse elements to complete the look. How about a distressed wooden table or retro ceramic canisters for your flour and sugar? Add some wicker baskets to keep those fresh veggies, and there you have it—a kitchen that practically hugs you when you walk in.
3. Sky Blue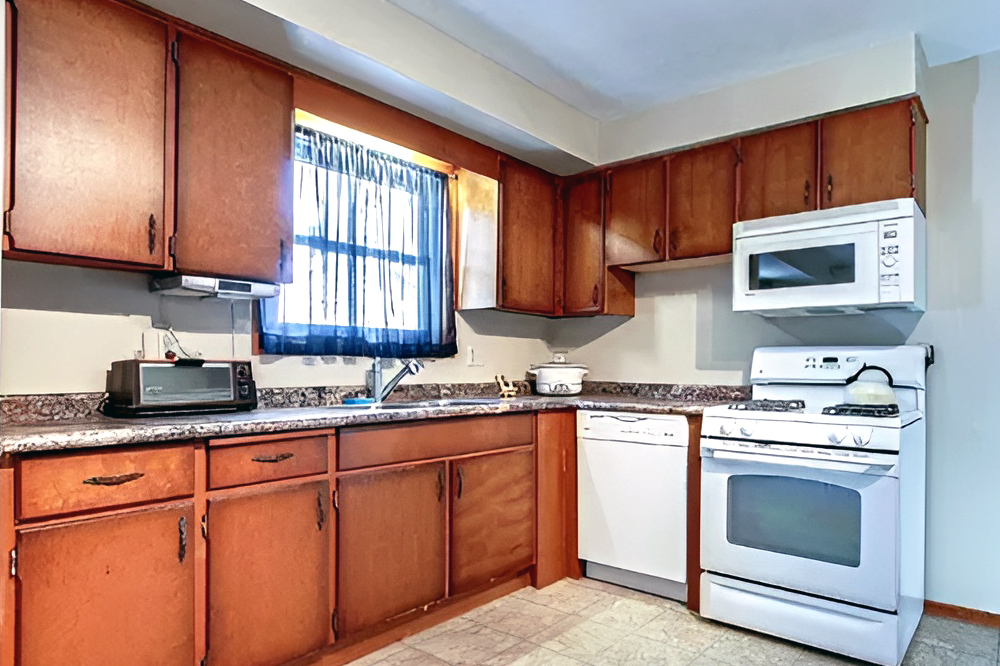 Feeling the beach vibes but can't hit the coast? Sky blue curtains will bring that breezy, ocean feel right to your kitchen. Imagine sipping your morning coffee while these curtains flutter like a gentle sea breeze. It's not just a color; it's a mood lifter!
So, what's the perfect backdrop for these ocean-inspired curtains? Picture crisp white walls with navy blue accents. This combo is like a yacht club meeting a beachside cottage. Seriously, it's hard to go wrong with this nautical dream team.
Ready to go full-on beach mode? Add some coastal flair to really make your sky-blue curtains shine. How about seashell salt and pepper shakers or a driftwood centerpiece? And don't forget the art—a framed seascape or a vintage maritime map would be the cherry on top. You could even sprinkle in rope accents, like a rope-wrapped vase or candle holder. Ahoy, gorgeous!
4. Warm Beige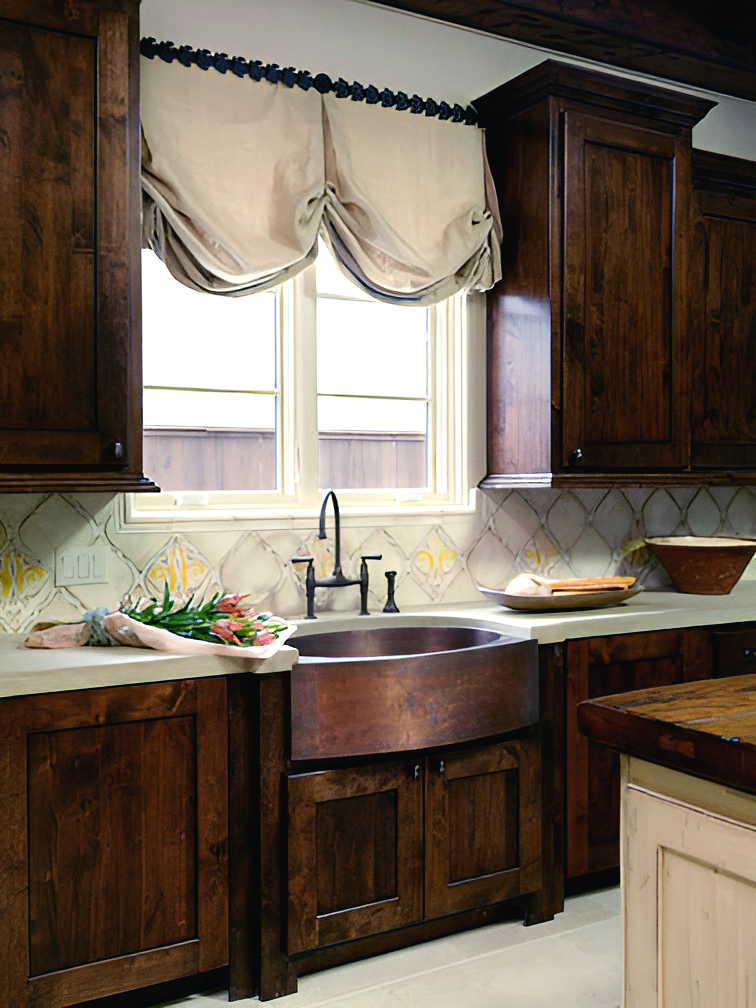 Warm beige curtains are the ultimate in understated elegance. Think of them as that classic beige trench coat: timeless, versatile, and chic. They're the go-to for a sophisticated kitchen that whispers, not shouts.
Opt for dark wood cabinets and light beige walls to rock the warm beige. It's a warm, inviting blend that feels like a cozy hug. But let's add some sparkle, shall we? Copper or bronze hardware is the way to go. Drawer pulls, faucet, even a copper kettle—it's all in the details.
So, what's the cherry on this beige sundae? Think textured elements. Maybe a sisal rug under the kitchen table or some linen napkins for casual dinners. How about a couple of wicker chairs to complete your eating nook? And for the pièce de résistance, consider a chandelier with warm-toned light bulbs. It adds a glow that makes everything (and everyone) look amazing.
5. Coral Pink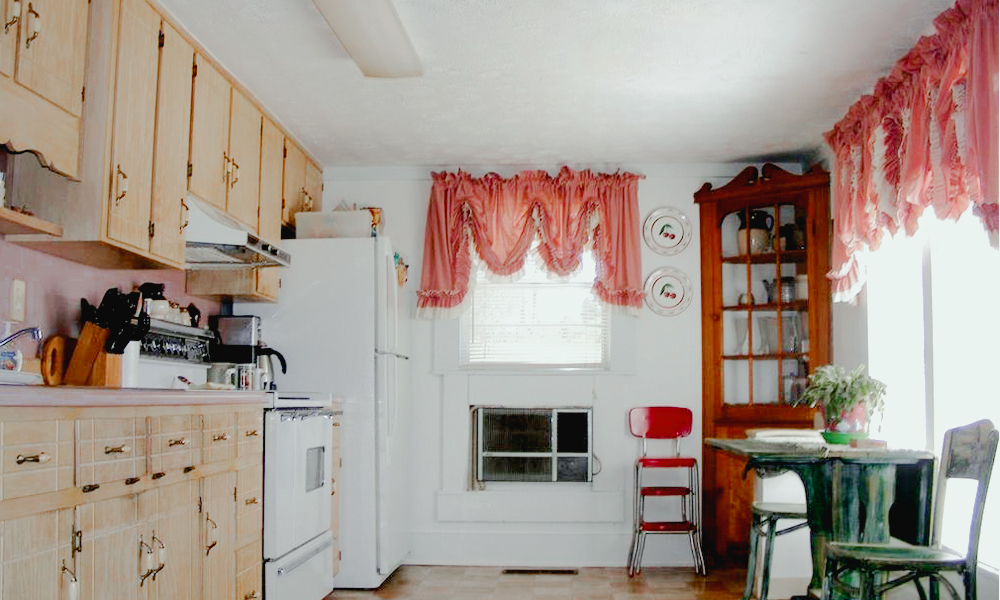 Before you say, "Pink? In a kitchen?" hear me out. Coral Pink is not just any pink; it's vibrant, playful, and adds just the right amount of sass. Think of it as that fun, outgoing friend who lights up every room they walk into.
Gray or white walls work like a charm with coral-pink curtains. It keeps things balanced, letting that pink really pop. Want to turn up the wow factor? Add gold accents—drawer handles, light fixtures, even a gold fruit bowl. Yes, please!
Now, how do we make coral pink the life of the party? Glam it up! Picture a glitzy gold bar cart in the corner or shimmering glassware on open shelves. Even a crystal chandelier could work here. Consider plush pink seat cushions or a floral centerpiece for a softer touch. Trust me, it's like your kitchen just put on its dancing shoes.
6. Sage Green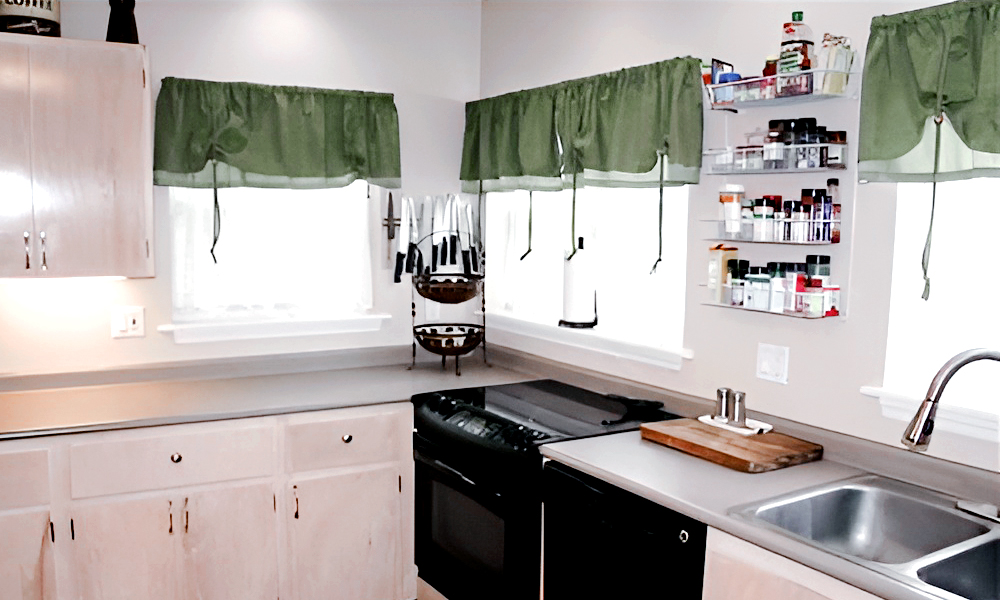 Craving a kitchen that feels as refreshing as a morning hike? It's time to get acquainted with sage green curtains. This earthy hue is basically the yoga instructor of curtain colors—calm, grounded, and oh-so Zen. Sage Green brings that "fresh air" feeling inside, making it your kitchen's sanctuary.
Ready to create that tranquil vibe? Pair sage green with light wood cabinets and neutral walls, like white or beige. The result is a harmonious blend as comforting as your favorite herbal tea.
Now, let's sprinkle in some nature-inspired decor. How about terracotta pots filled with fresh herbs on the windowsill? Yes, the one behind your new Sage Green curtains! Wood cutting boards and stone countertops add to the organic feel. And don't overlook textiles. A burlap table runner or woven placemats would fit right in.
7. Charcoal Gray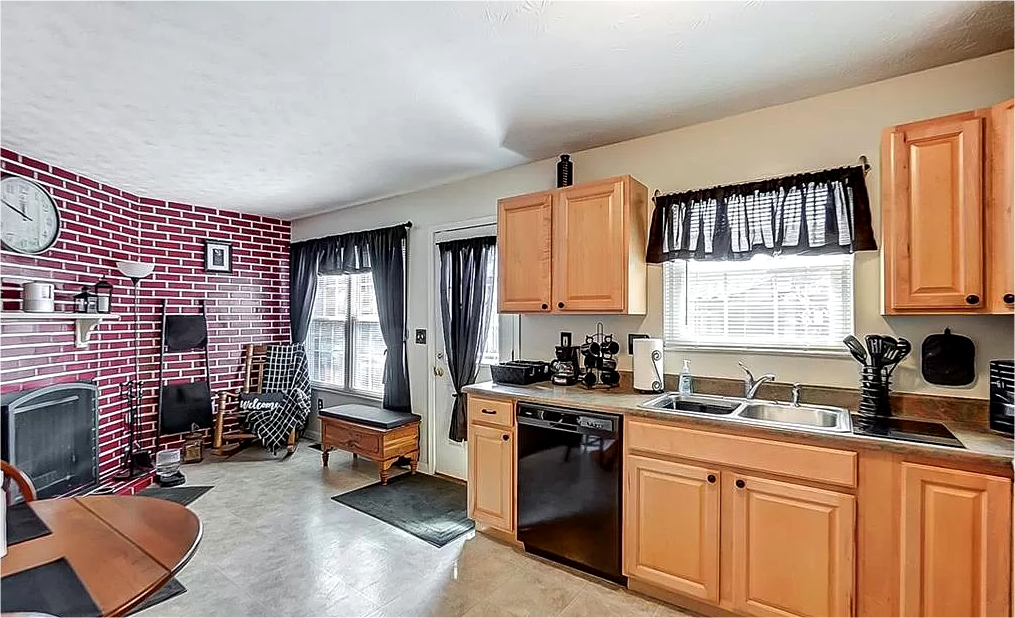 This color is the James Bond of decor—sleek, sophisticated, and dressed to impress. It's perfect for those who love a sophisticated and daring look.
So, how do you set the stage for charcoal gray? Think light, like an all-white or light-gray kitchen. The light backdrop makes these dark curtains stand out, giving your space a bold, eye-catching contrast.
Silver or chrome hardware will bring that sparkle and shine. Picture a shiny new faucet, cabinet handles, and maybe even a statement pendant light. And don't forget textures. A polished concrete floor or smooth marble countertops will make your charcoal gray curtains feel right at home.
Want to make your charcoal gray curtains the star of the show? Think about adding a few pops of color. Maybe a fiery red kettle or some vibrant dishware on open shelving. It's like your kitchen just put on its little black dress and is ready for a night out!
8. Classic Navy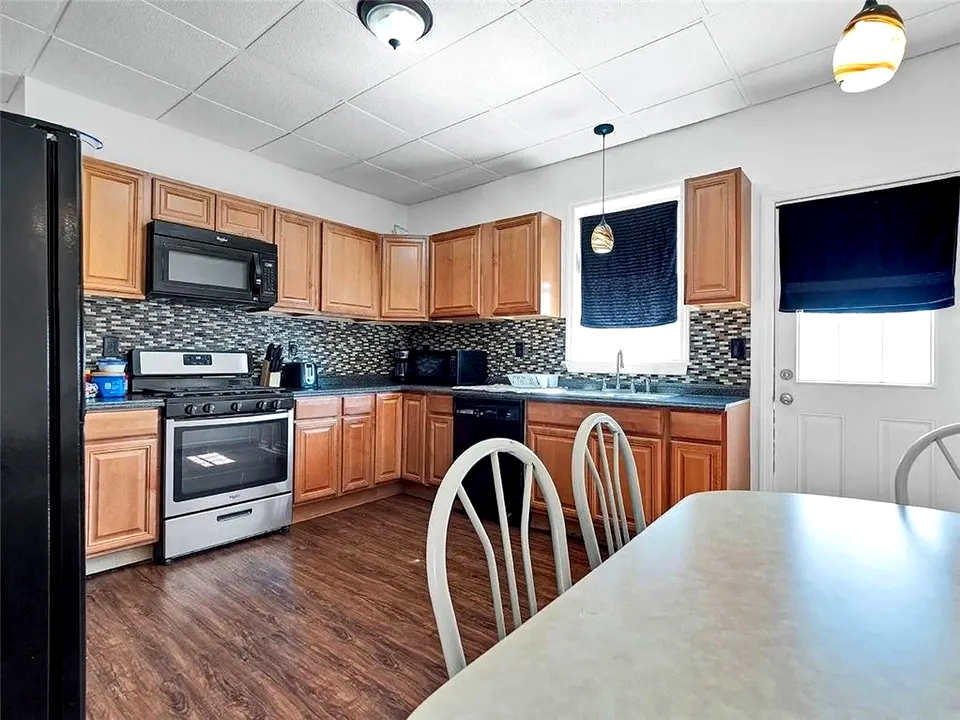 This hue is the ultimate captain—strong, dependable, and oh-so-stylish. It's the finishing touch that shouts "sophisticated" but is never stuffy.
To anchor this navy look, you'll want a crisp contrast. White walls are your best friend here, and if you throw in some gold or brass hardware, well, you've just struck decorating gold. You're in a first-class seat to nautical nirvana.
Now, let's talk accessories. Gold or brass hardware is the perfect match for classic navy curtains. Imagine gold cabinet knobs or a stunning brass chandelier; the combo screams luxury without going overboard. And how about some nautical touches? A brass ship's clock or a model sailboat could be the perfect whimsical additions to your navy-themed space.
Consider stripes or anchor prints for throw pillows and seat cushions for textiles. This adds a coastal twist, making your kitchen feel like it's only a stone's throw away from the sea—even if you're miles inland!